Birthday Party - Funnylou
–15%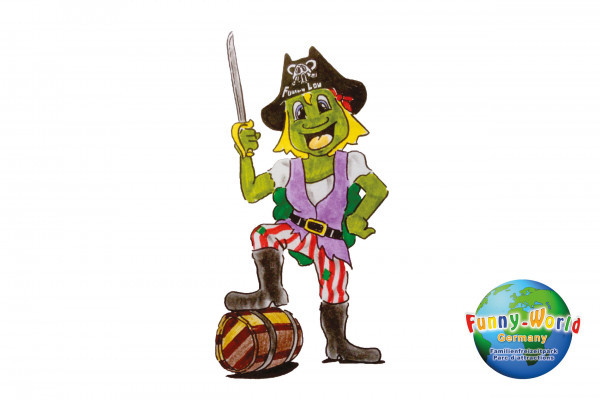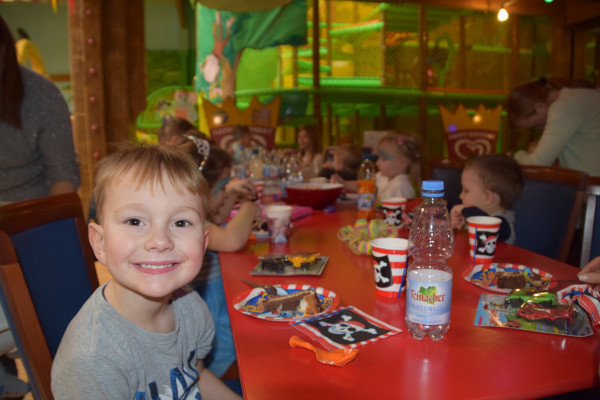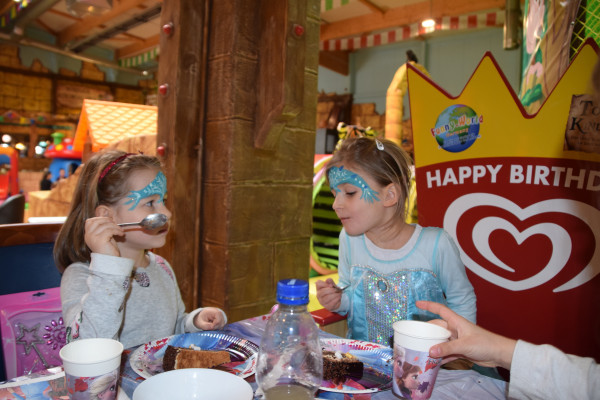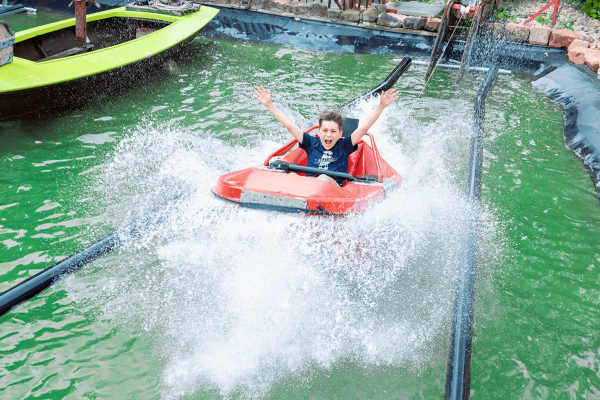 ➡  1 portion of french fries with ketchup
➡  1 drink*
➡  1 ice cream mini-milk or 1 scoop of ice
* Drink= 1 carafe at your option between still water, mineral water, lemon, orange, blackcurrant juice, sparkling apple juice, grenadine syrup or mint syrup
More than 50 indoor (1700m²) and outdoor (40 000m²) attractions
Open all the year
Children's toilets and breastfeeding area
Access and toilets for wheelchair users
Self-service restaurant on site
Picnic allowed
Very recommended for children
Bigger than your children's room
Stress-free birthday party
Included

➡ Prices include VAT and use of all attractions.

➡ Admission to Funny-World and the Tortuga Kinderland indoor arena is included in each offer.

➡ A reserved and decorated table (1 plate, 1 cup and 1 napkin per child)

➡ Invitation cards (To be printed by yourself)

➡ A greeting card in which all guests can write their birthday wishes

➡ A special gift for the birthday child

➡ A surprise gift for all your friends

➡ Balloons and good mood :-)

Not included

Prices do not include the use of electronic games (Air Hockey, claw machines...), remote control boats, mini-excavators and bumper boats.

Duration
8 Hours
Bring along

Socks for indoor games.

Extra clothes in summer.

Languages
German, English, French
Important information

Caution

➡ Please note our opening hours and park rules.

➡ In case of online ticket cancellations we are constrained to reduce the already paid fees of the eventual credit note

➡ Prices include VAT and include the use of all attractions except: Coin-operated devices, radio-controlled boats, mini-dredgers and bumper boats.

➡ Please note that outside delivery & consumption of food and beverages by delivery services is not permitted anywhere on the Funny-World premises. Delivery of food by outside delivery services will not be tolerated
Venue
Highway A5, exit 57a Ettenheim ⛴ 3 min from the "Bac de Rhinau"
Funny-World Amusement Park
Funny-World, Allmendstraße 1, Kappel-Grafenhausen, Allemagne
600 parking places
Bus Kappel Rathaus & Train Orschweier Mahlberg
Offered by
Funny-World
77966 - Kappel-Grafenhausen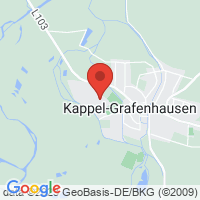 Further information
You invite and book, we do the rest!
Create unforgettable memories for children ages 1, 2, 3, 4, 5, 6, 7, 8, 9, 10, 11 and 12.
Post a nice souvenir photo on a page, like Facebook.
Don't forget to sign the Funny-World birthday greeting card, which is prepared for you on the table.
▶ Funny-World birthday party procedure:
01 Print the invitation card and invite your children's friends.
02 After booking, you will receive an email with your booking confirmation/tickets.
03 On the same day, you hand in the printed tickets at the cash desk (printed or on the phone).
04 Our team will agree with you on the time to take your meal order and present you with your table.
▶ Package conditions: (Price in Euro and per person).
Valid until 14 days after the anniversary date.
Only available online on our website or on site for birthdays registered at least 3 business days prior to the park visit in combination with a package reservation see above.
Bring the child's ID or a copy of the birth certificate.
Year-round pass holders must present their pass at the entrance.
Cannot be combined with other discount offers.Entrance fee for adults (accompanying persons) 12,50 €/person.
You can bring your own birthday cake.
Don't forget to bring your cutlery and plates.If you forgot them, for 1,50 € we can lend you a reusable set at the restaurant selfservice El Torro, consisting of a knife, a fork, a plate and a napkin each.
More offers from this partner